September 1, 2022 3:45 pm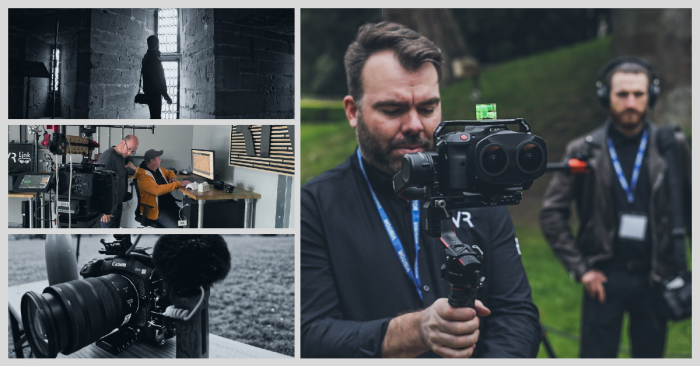 Over the last few years RiVR have been working closely with global brand Canon Inc. Having the opportunity to use bleeding edge imaging hardware to create immersive experience's for clients all around the world.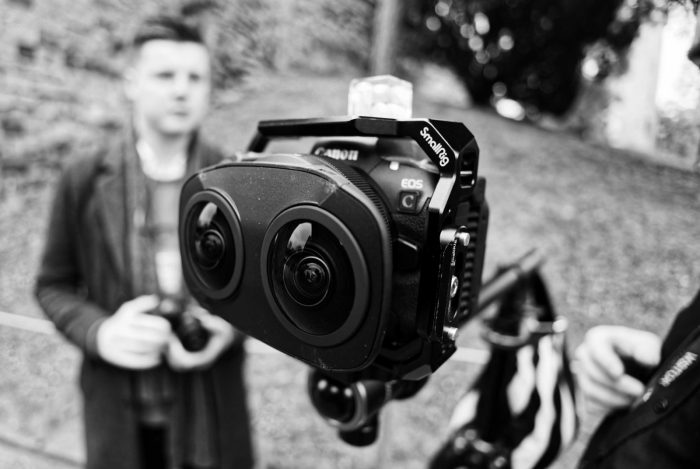 In mid 2022 Canon wanted to come to RiVR to film a case study on some of the ways we use their equipment and show the impact it's had on our audiences.
Canon created a camera (EOS R5C) and lens (Dual Fisheye) system that captures 8K stereoscopic (3D) 180 degree video. When played back in a virtual reality headset, it gives you the type of life like feeling of being transported to another place in stunning fidelity.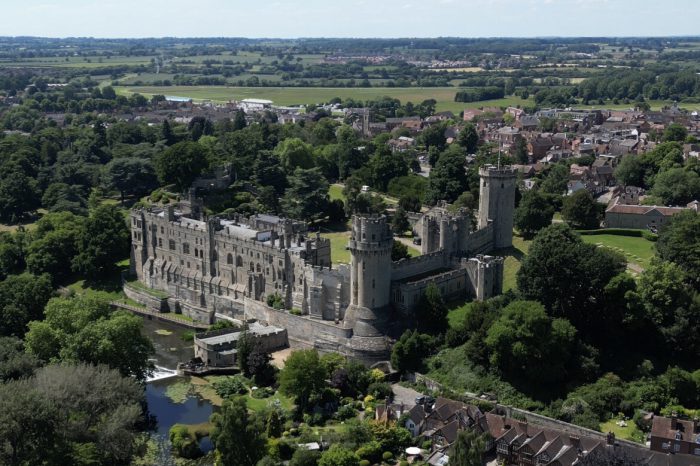 Being located in the beautiful county of Warwick, RiVR has a rich library of preserved historical sites on our doorstep, giving us the opportunity to create some incredible content. With plenty of showcase pieces, we approached Warwick Castle to see how we could work together. We came up with shooting a concept piece in 180 degree video, to provide an access all areas Virtual Reality experience for those visitors with restricted abilities unable to reach certain parts of the castle. The hope is this will reach to other heritage sites that are unable install access ramps or lifts, making history and adventure accessible to all.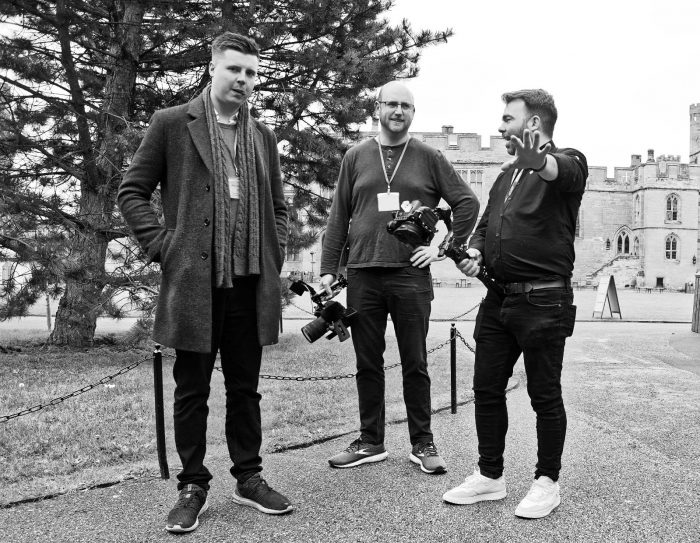 Ollie Kenchington, a highly skilled content creator and owner of Korro Films was given the task of creating a behind the scenes video of the shoot for Canon. This video was important to not only show how RiVR use Canon cameras and lenses for immersive video production, but how these cameras can also be used to create real world 3d model recreations by using the method of photogrammetry. For this we take hundreds, if not thousands of raw images of an object or building – in this case an item from the Great Hall called The Kenilworth Buffet – which are then processed by powerful software that pieces them all together to make a 3 dimensional model. This has many applications in VR and AR (Augmented Reality), being able to augment and place this particular digital scan into the real world using a phone currently but with AR glasses in the future.
Having Ollie follow the RiVR crew around areas such as The Mound, Guy's Tower and a secret room locked away from the public, we created an accessibility video that will be placed on to our immersive multiuser synchronised VR system, RiVR Link. This is an all-in-one immersive video hardware tool for education and demonstration, allowing up to 30 people to view the same video content at the same time and is controlled by a single laptop computer or tablet.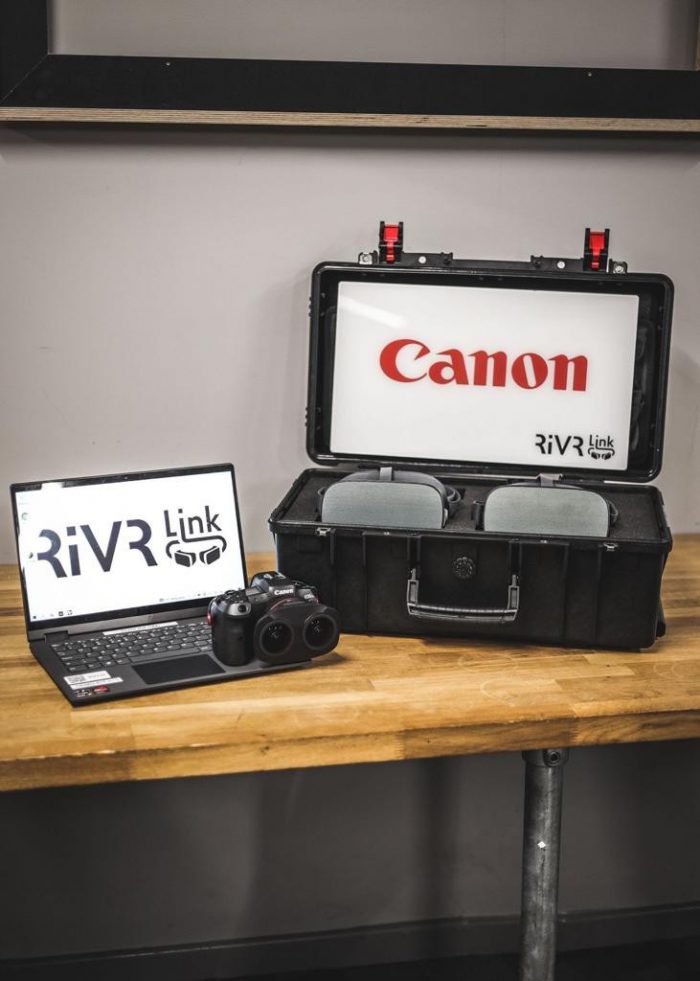 We visited some the leadership at Warwick Castle to demonstrate the final 180 proof of concept video and how RiVR Link will be the perfect output method for the audiences that will visit. The reaction was very positive with the potential for numerous other immersive videos to be made in the future.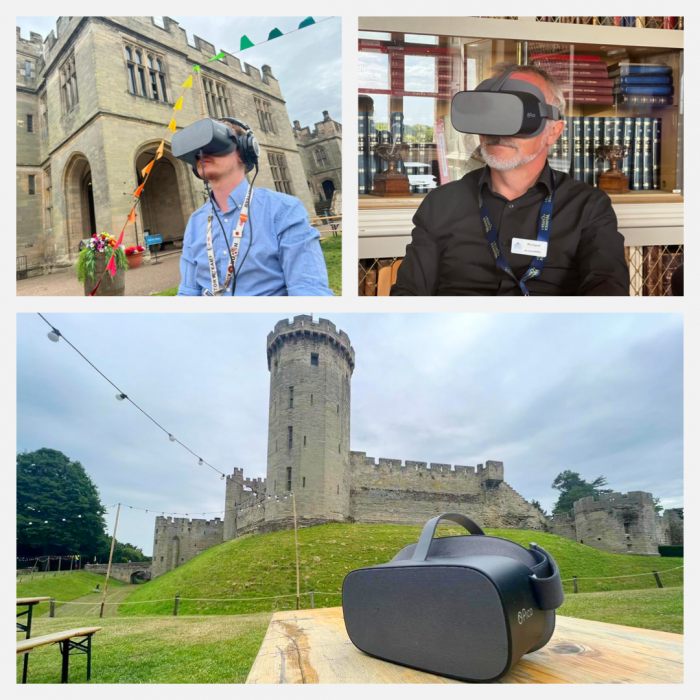 Moving forward to August 2022, the final Canon case study video was completed and released on Canon Europe's Youtube account. Below is the link to video.