September 24, 2021 10:03 am
At the Emergency Services Show this year we were excited to be sharing a stand with our hardware technology partner Pico and our new strategic partnership, Leica Geo Systems! Aligning ourselves with these incredible brands allows us all to penetrate the emergency services industry with more of our products. We are constantly visiting police stations and fire stations up and down the United Kingdom so we now have a laser scanner to accompany us on our travels! Having the RTC 360 available at all times for the team has been invaluable when it comes to scanning projects.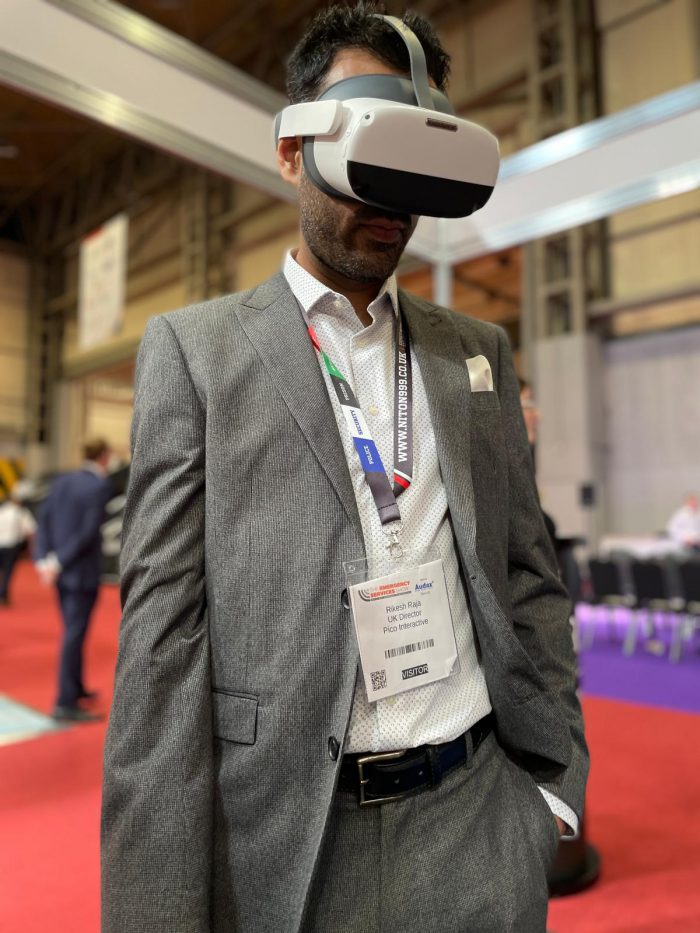 We had Pico G2 4K used inside the RiVR links kits. It's an exciting time at the RiVR HQ with new link kits being made and shipped out daily all over the world!
We took the opportunity to launch our first demo of our exciting new product, Crime Scene Investigation Sandbox Solution, showcased on the Pico Neo 3 pro! This product is a combination of two years hard work from the team bringing together industry experts to make sure we hit all of the training requirements needed to conduct full accreditation for CSI and First Responder trainees, inside virtual reality!
We have also created a model of the Leica scanner and added it inside our virtual reality crime scene investigation demo, so you can now go inside the real crime scene and use a scanner in a contextual way learning how occlusion and blindspots work whilst operating the scanner. This partnership continues to progress, as we are off to Germany at the end of September 2021 to use the scanner to capture car crashes!