September 21, 2021 1:53 pm
This was RiVR's second year of visiting DSEI, and for this trip me (Alex, CEO) and Tyronne (Production Editor) headed down to network with military personnel, and take as many photos, videos and 3D scans of the show as possible. As we arrived in London after driving 2 1/2 hours the first thing we were greeted with was the difficulty in entering the show, due to the amount of protestors regularly occupying the entrance to the site. After spending 30 minutes at the gate contacting a host of show executives, we managed to collect our badges and gain access into the show.
One of the main reasons we love attending this show is to see the current state of technology and to better understand how the military and security forces are using new and emerging technologies including our own, and also allows us to understand how our product can assist a wider audience.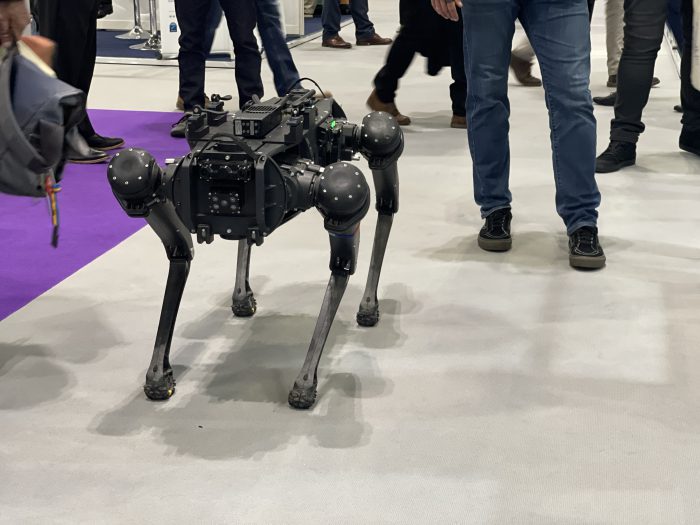 Over in the forensic expo we went to visit one of our partners, Leica Geo Systems. We managed to capture a quick interview and some photos; I was also very interested in the new scanner, the Leica BLK247, a roof mounted LiDAR Scanner that incorporates video and thermal.
DSEI always has a very impressive exhibition outside where you can find helicopters and ships that fly and sail in specifically for the week long event!
Whilst we had a chat with the pilots, I attempted to scan one of the Apache helicopters using my phone however the scan didn't come out very well as you're limited to 200 photos on Polycam.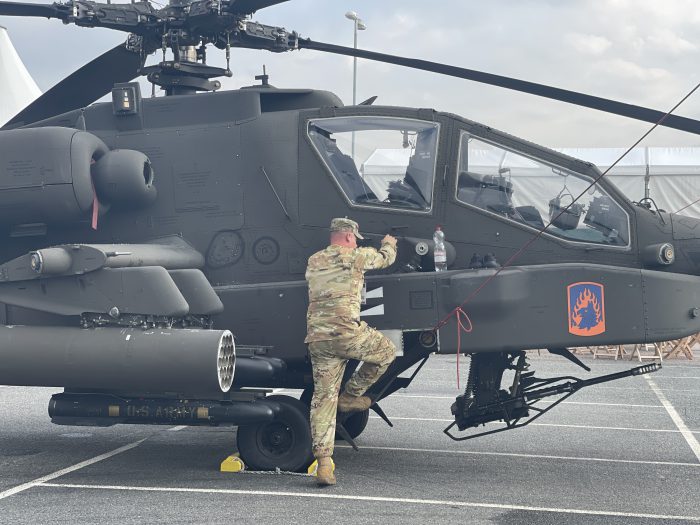 Polycam is a free download on your iPhone that allows you to do photogrammetry and upload straight away to sketch fab after processing in the cloud; this opens up a whole new world of product demonstrations in AR and VR as well as in browser like these links:


Tank Model:
https://sketchfab.com/models/3979da8cfa094c0b9a2a399c9659d0ba

Soldier Uniform
https://sketchfab.com/models/136b5e0c674147cf9c32a7c4ec82fa43
Full Gallery